Our Mardi Gras Extravaganza!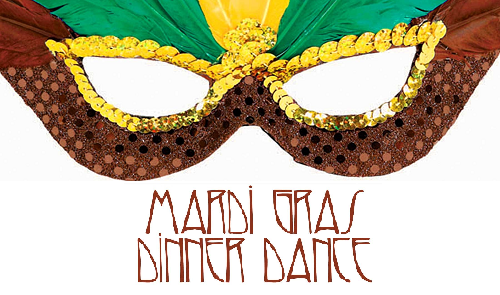 On Saturday 5th December over 150 people attended Lignum Vitae Club's end of year extravaganza – a Mardi Gras themed Dinner and Dance at Kensington Close Hotel in aid of Transplant Links Community (TLC).  Guests were greeted by steel drums and samba sounds as they sipped "Mardi" punch in the reception.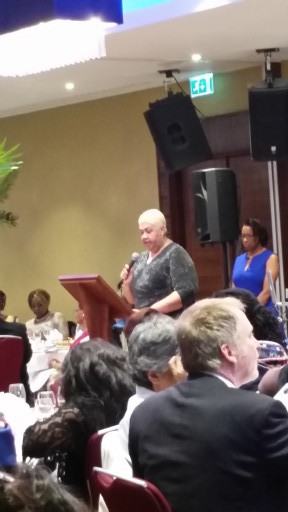 Our evening's guests included Her Excellency Aloun Ndombet-Assamba, our Patron; CEO TLC Dr Jennie Jewitt-Harris; Artist Damian Barnshaw, whose painting was the 2nd prize of our raffle prizes; MC Paulette Simpson from the Jamaican National Building Society (who produced the event's brochure).  
The Chair welcomed and introduced everyone, outlining the evening before handing over to our MC Paulette Simpson.  There was an address by H E Aloun Ndombet-Assamba.
Annette Pascall, a long standing member said the grace before we enjoyed a three course meal.
Dr Jennie Jewitt-Harris was our after dinner speaker and she spoke about the work of TLC particularly their recent work in Jamaica.
We then had two raffles.  The door raffle prize was Afternoon Tea donated by the hotel.  The main raffle had a variety of prizes.
First prize was holiday accommodation in St Peters, Barbados donated by Glenda Clarke

Second prize was an abstract painting by Damian Barnshaw

Third prize was a Christmas hamper

Fourth prize was a Grace Foods hamper

Fiifth prize was another Afternoon Tea, a surprise donation from the hotel on the night (thanks!)

Sixth prize offered by Lascelles James on the night was his latest CD

Seventh prize (also another surprise donation on the night) was a photo shoot donated by Andy Rodgers Photography.
Throughout the evening photographs were taken by Susan and Dionne from Andy Rogers Photography.   After the winners had been presented their fabulous prizes we had a wonderful display of Carnival Dancers.  There were Salsa and Limbo dancing and they enticed several people to join them on the dance floor.  After they left the floor, we took to the floor for dancing until the early hours.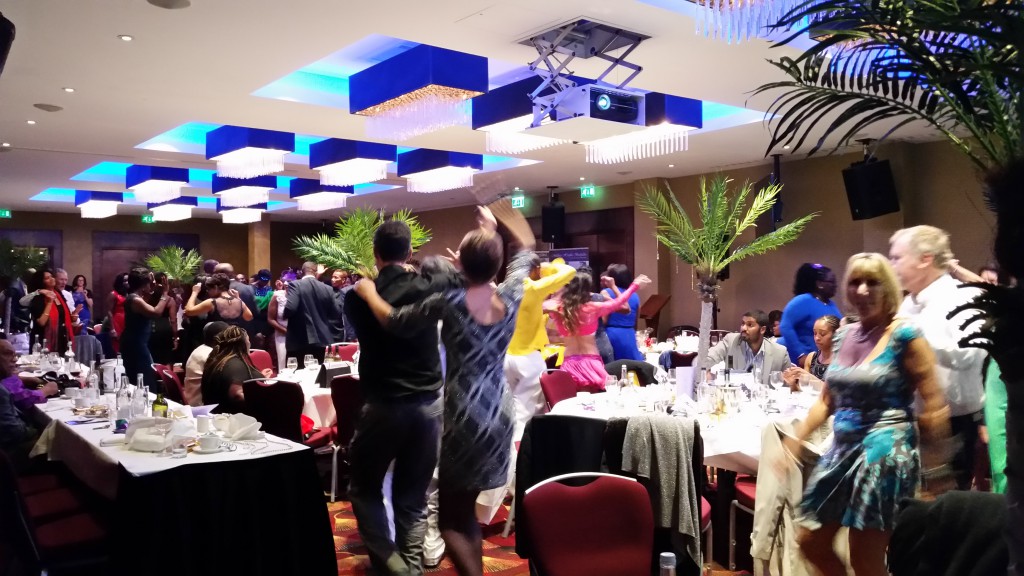 It was an extremely enjoyable evening and we have had several comments about when will be the next one.
If you came to our event and would like to attend a future dinner dance please contact us, leave us a comment here or on our Facebook page.
-Angela Newby,  Treasurer