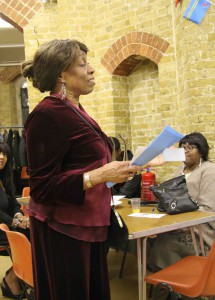 Over 70 enthusiastic quiz maestros enjoyed a Quiz and Curry Night at the crypt of St Peter's Streatham on Saturday 28 March.  The evening was a fundraiser for Transplant Links Community which Lignum Vitae Club is supporting for three years (April 2014 to March 2017).
Jennie Jewitt-Harris, Chief Executive of Transplant Links Community, her family and friends joined with my daughter and friends, their team name was Krypton (pictured below).
Audrey DeHaney, Chair of Lignum Vitae Club introduced the evening and Jennie explained about the charity's work.  John DeHaney, Audrey's husband and Quiz Master was in charge of keeping order.  The questions were challenging and varied.
There were 6 raffle prizes, Necklace, Grace Food Hamper, Avon Gift Basket, Hair products, Fair Trade Easter Egg, Transplant Links Community Polo shirt and pin badge.
It was a good evening, Krypton team won and we raised over £1000, here's to the next one.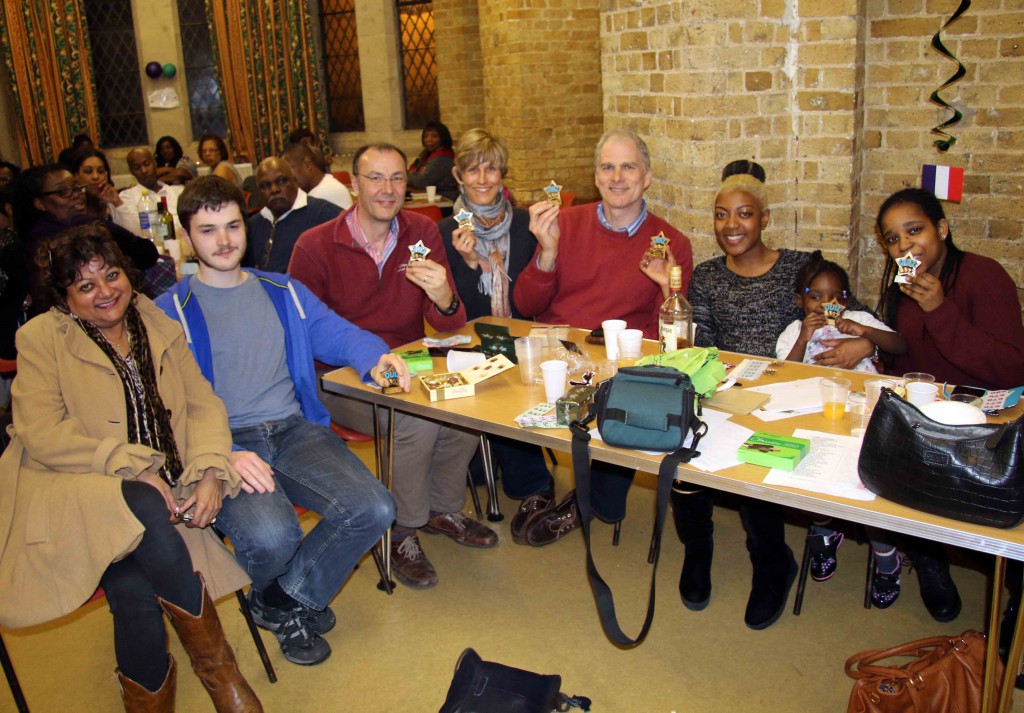 – Angela Newby, Treasurer