Summer Fundraiser – Wine Tasting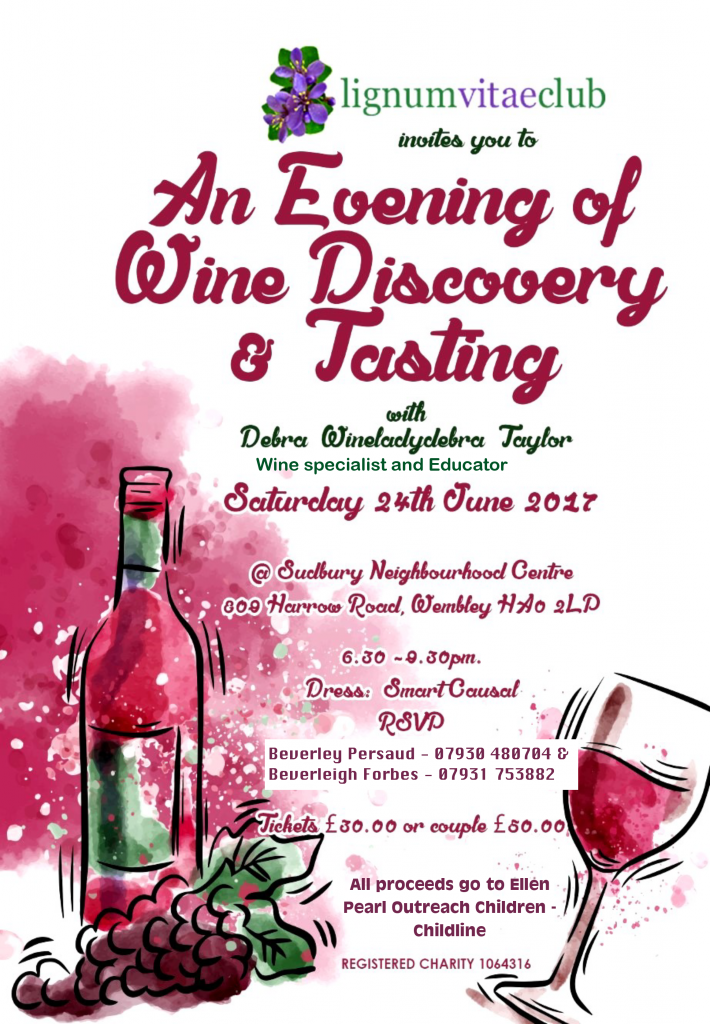 Lignum Vitae Club announces its Summer Fundraiser, a Wine Tasting and raffle, on Saturday 24th June from 6.30pm to 9:30pm at Sudbury Neighbourhood Centre Harrow Road ,Wembley.
The wine tasting will be led by Debra Taylor, Wine Specialist and Educator and she will introduce attendee to a selection of wines from around the world.
For more information please see the Wine Tasting Event page.